Windows 3.1-inspired Desktop Wallpapers
It was a true misstep when Windows 8 was released without the familiar Start Menu; a staple since Windows 95.
It was like a throwback to an earlier time. Unfortunately the Windows 8 start screen had nothing on Program Manager,  For those feeling Nostalgic for windows 3.1, I've made these desktop wallpapers. They're 1920x1080 and will work for any resolution below that with the same ratio. You can find the original Photoshop file here, if you want to add your own backgrounds underneath the program manager.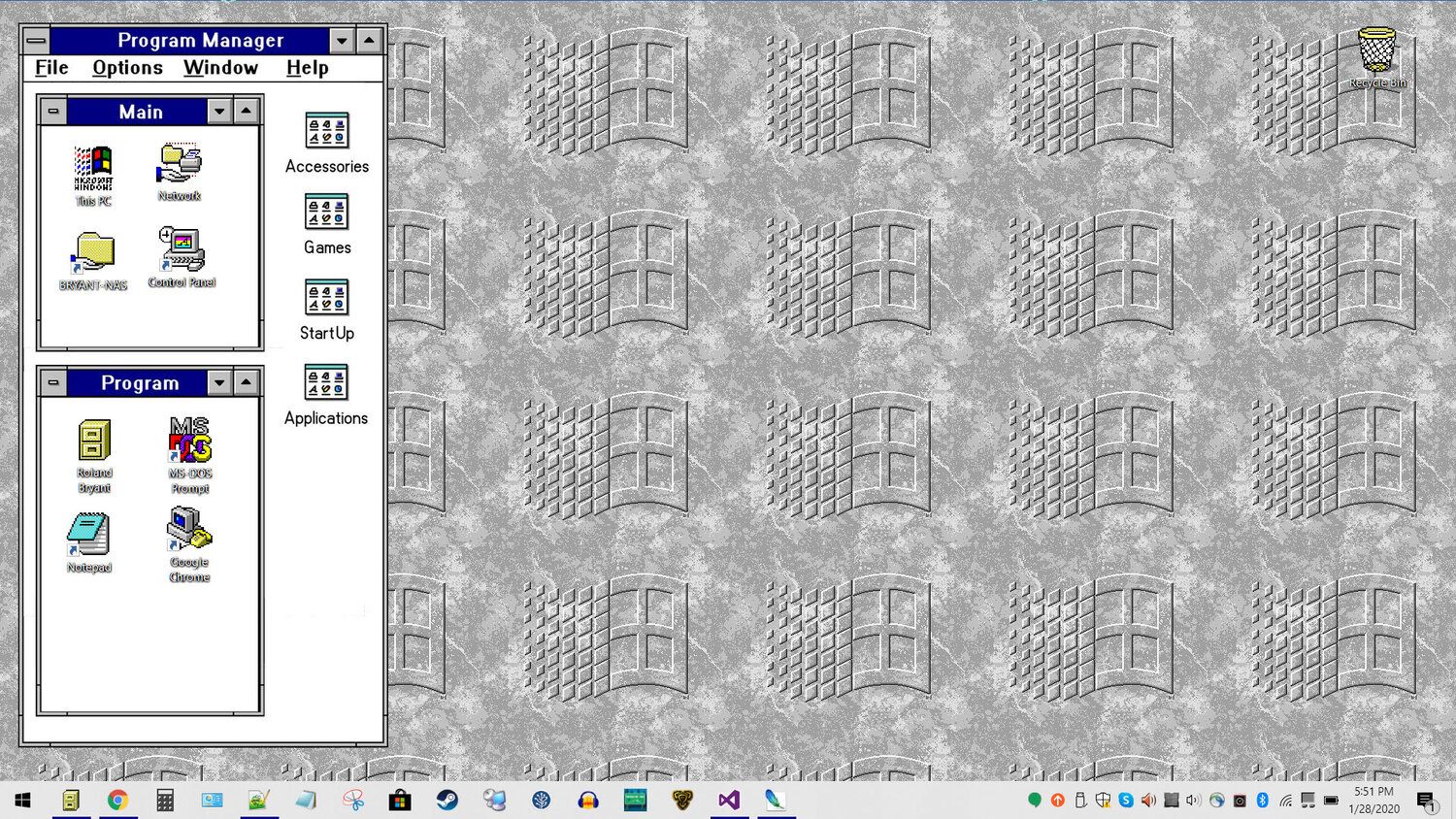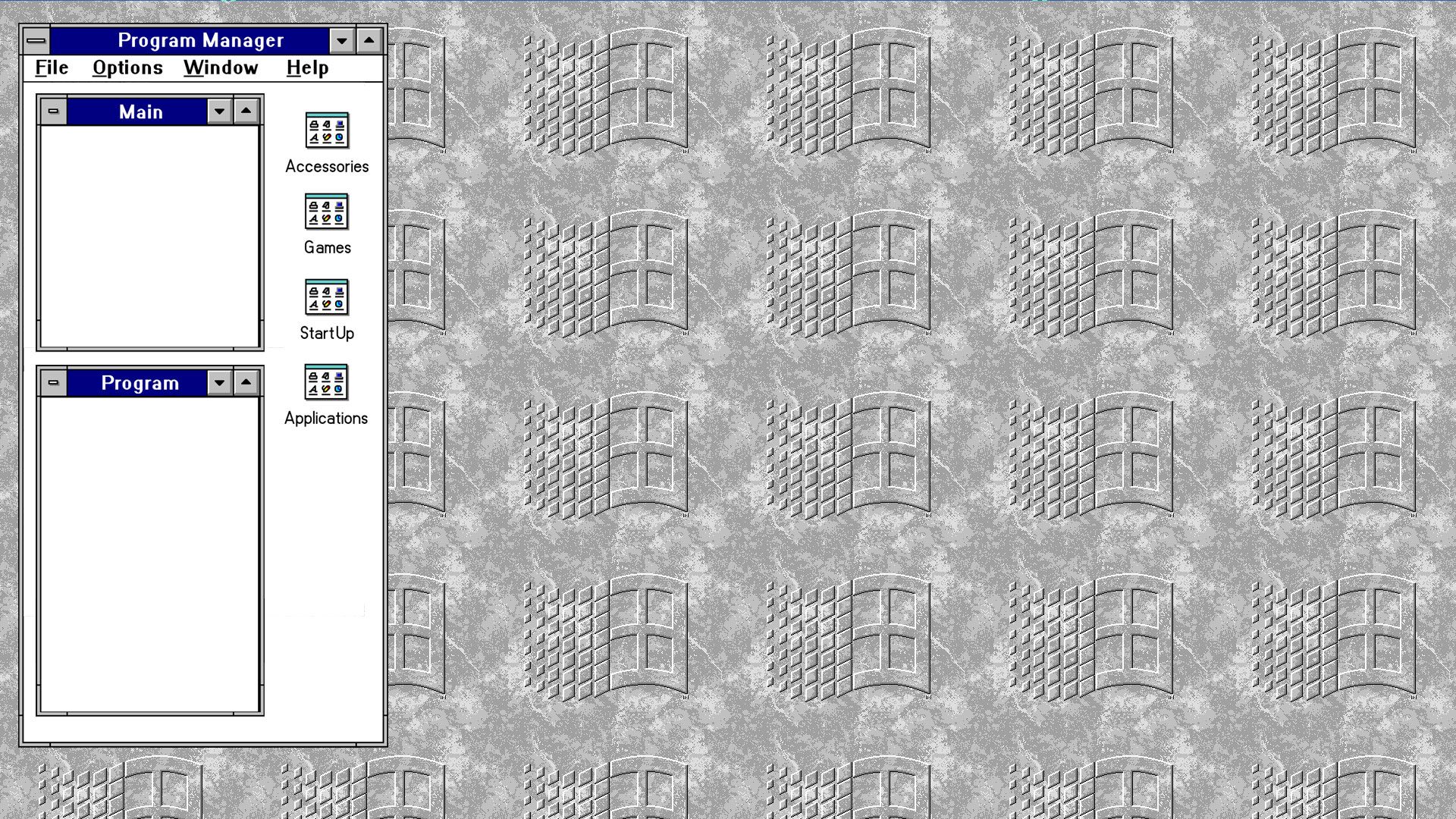 Icons
Of course, if you want to complete the look, you'll need some authentic icons. This set of ico files was extracted directly from Windows 3.11 DLL and EXE files